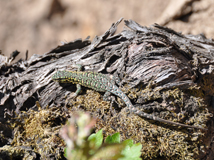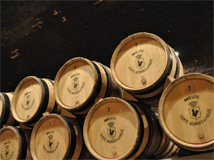 What people say about us!
"Thank you for a magical evening. Our 'Tour de France' was enjoyed by all and provided us with some fantastic insights not only into the wine itself but into the geology and history of each region, the family history and all the quirks of the wine-making process. The well-chosen wines and your fantastically simple way of sharing your vast knowledge with us made for an unforgettable evening for everyone."
SW Private Villa Tasting Client
"They had an absolutely amazing evening. Exceptional wine tasting, food beyond belief and fireworks to finish it all off. An Epic night apparently."
SM, Superyacht Chief Stewardess
"The wine tasting was super successful. An amazing night outside of Monaco with a full moon, perfectly chosen wines...one of the highlights of the trip. Please thank again for very professional knowledgeable work!"
ER, Superyacht Charter Client
"Many thanks for yesterday, they have been raving about how much they enjoyed their evening."
FW, Prestige Villa Manager
"Having attended the Italian Food and Wine matching workshop on 5th June I would like to say that we enjoyed the occasion very much. The food and wines were excellent but what made the occasion was the expertise of the course presenter who was not only exceedingly knowledgeable but had a very relaxed and enjoyable presentation."
DJ, course participant
"I would like to extend my thanks for the very enjoyable and generous wine tasting on board last week. Much appreciated and very informative too."
TD, Yacht Charter Broker
The course is going well, Rod is doing an awesome job. I can't believe how much he knows about wine!
RP, Superyacht Captain
"The wines & food were delicious, the presenter well-informed but very approachable, the pace of the day was perfect and the seating arrangements in tables of six was just right to allow easy conversation."
HS, course participant
"Course Tutor was excellent. The anecdotal input really helped to bring the history of the Bordeaux region to life. Very enjoyable atmosphere and loads learned."
DK, course participant
"Very informative and very enjoyable!"
CC, Yacht Charter Broker
"I thought that I would send a quick note to say thank you very much for a most enjoyable course we attended on Saturday. Rod was an excellent guide to wine identification and tasting."
SJ, course participant